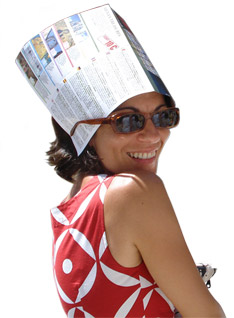 Sono nata a Dolo Venezia, ho frequentato l'Accademia di Belle Arti di Venezia con indirizzo pittura e mi sono diplomata con una tesi in didattica dell'arte sulla figura di Bruno Munari.Negli anni degli studi ho realizzato strisce umoristiche e illustrazioni.
In seguito ho approfondito la mia vera passione che è la pittura e mi sono avvicinata alla grafica e all'arte digitale eseguendo opere su commissione per aziende e privati.
Da anni mi interesso di didattica dell'arte, progetto e realizzo workshop e stage, sono consulente presso enti pubblici e organizzazioni per la creazione di percorsi espressivi.
I was born in Dolo (Venice). I graduated from the Accademia di Belle Arti in Venice with a major in painting. My final dissertation focused on the didactics of arts and, specifically, on the works of Bruno Munari. Whilst at college, I produced comic strips and illustrations.
Determined to follow my real passion, painting, I have recently devoted my skills and interest to graphics and digital art, and I have had the opportunity to produce artistic works for private companies and collectors.
I have been cultivating my interest in the didactics of arts for years, and I am currently involved in planning and conducting workshops and internships. I also work as a consultant in the organisation and delivery of specific artistic and educational programmes commissioned by public organisations and institutions.
2015 Interview to Anna Piratti by Alessandra Zocca for the PWI magazine (Professional Women International - Brussels)